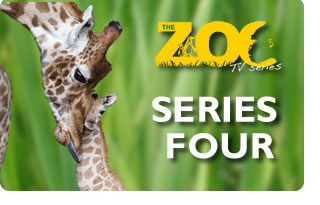 Episode Guide
Season
Four
Episode
Three
Little DJ the baby Californian sealion has been receiving loads of loving care from his mother sienna. But he still hasn't had his first swim in the pool, and his mother is anxious to help him learn.
Dublin Zoo has had a long and illustrious history of breeding and taking care of African Lions, but with now only one remains, Sheila the Lioness. Now in her old age, her health has been poor lately and the keepers are forced to make some difficult decisions about her welfare.
Alfie and Evindi are the most playful young males in the gorilla group in Dublin Zoo, but as they get older problems their relationship with dominant male Harry is being tested and the keepers must decide if they should join a bachelor group of young male gorillas in the UK.